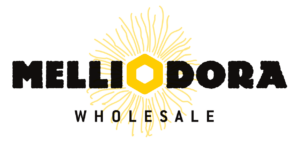 NEWS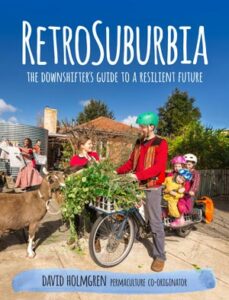 Things have been busy at Melliodora Wholesale. 2020 saw sales of Retrosuburbia; The Downshifters Guide to a Resilient Future skyrocket as people started to realise that living a sustainable, climate sensitive, resilient life was more important than ever. In fact, permaculture in general has boomed. With our small staff numbers only just surviving the frantic 2020 rush, Melliodora Wholesale has excitedly expanded, not only our warehouse facility, but our staff numbers too. Emma O'Dell has joined the dispatch team, Fernando Moreno is looking after Business Development, and…
---
WELCOME TO OUR NEW SALES REP
Let me introduce myself. I'm Kat Dretzke. I've been in the book industry since I was 16 and without giving away my age that is over 15 years. Over the coming weeks I'll be contacting all our clients individually to introduce myself, have a quick chat and see how I can help make working together easier for everyone. If you would like to get in contact earlier call me on 03 5741 9623 and, as always, Christine Cahusac is available for dispatch and order enquires on 03 5741 9644.
---
WHAT YOU MIGHT HAVE MISSED DURING 2020
With so much going on over the past 18 months it is easy to understand that booksellers, eco stores and nurseries who stock books might have missed the new releases from a small, independent book wholesaler like ourselves… so, to get everyone up to speed here is a quick rundown of the new books we welcomed into our catalogue.
---
BOOK NEWS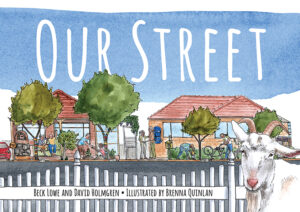 Melliodora Publishing was excited to release their first children's book in November 2020. Our Street by Beck Lowe and Permaculture co-originator; David Holmgren, is a kids companion to the very popular Retrosuburbia; The Downshifters Guide to a Resilient Future. Set on an Australian suburban street through the 1950's to the 2020's Our Street shows how things have changed over the years and what positive solutions kids can make towards a resilient, sustainable future. Illustrated by the popular Brenna Quinlan, this beautiful, colourful book will inspire and entertain. Suitable for ages 8-12. Order HERE.
---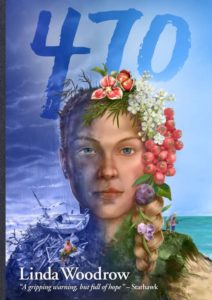 July 2020 also saw Melliodora Publishing delighted to release the cli-fiction (climate fiction) novel 470 by The Permaculture Home Garden author, Linda Woodrow. Set in Australia's south and east coast, 470 looks at what Australia could be like in the 2030's if we don't change our ways now. The climate crisis has peaked and the economy has slumped and one family is trying to find ways to come together during the crisis. Written before COVID, it made things feel all too real while reading 470 during lockdown, making this book an even more important read. Great for teens, adults and elders! Order HERE
---
LASTLY…
We've been listening to everyone's feedback to better communicate our discount structure. At Melliodora Wholesale we work with the permaculture ethic of Fair-share, which is why we have a different discounting structure to most other suppliers. We want to support everyone involved in the process of book making and selling and thus created The Fair Share Model. If you are interested in more information about why we do things the way we do click here to read the article.
---